Jak wychowano mnie do życia w rodzinie
24 kwietnia 2015
W internecie jest toczona beka z podręczników do wychowania do życia w rodzinie. W związku z tym postanowiłem się podzielić moimi doświadczaniami z tak zwaną edukacją seksualną. Zaraz stuknie mi trzydziestka, a na lekcje z tego przedmiotu uczęszczałem jakoś pod koniec podstawówki, więc łatwo obliczyć, że było to sto lat temu. Zajęcia prowadził katecheta i była to w zasadzie regularna religia z pominięciem niektórych motywów nadprzyrodzonych. Ale wszystko w duchu zdrowej, polskiej, prawdziwej katolickiej rodziny. Dwa wykłady szczególnie utkwiły mi w pamięci.
Pierwszy był o tym, że wszelka antykoncepcja jest zła, a prezerwatywy są najgorsze. Katecheta narysował wielkiego kondoma na całą tablicę i wyjaśnił, że gdyby przyjrzeć się gumie w powiększeniu, to okaże się, że ma ona setki małych dziurek. I przez taką dziurkę może przedostać się plemnik, ale może się też uszkodzić, zahaczając o bok. I wtedy, z takiego uszkodzonego plemnika, urodzi się upośledzone dziecko.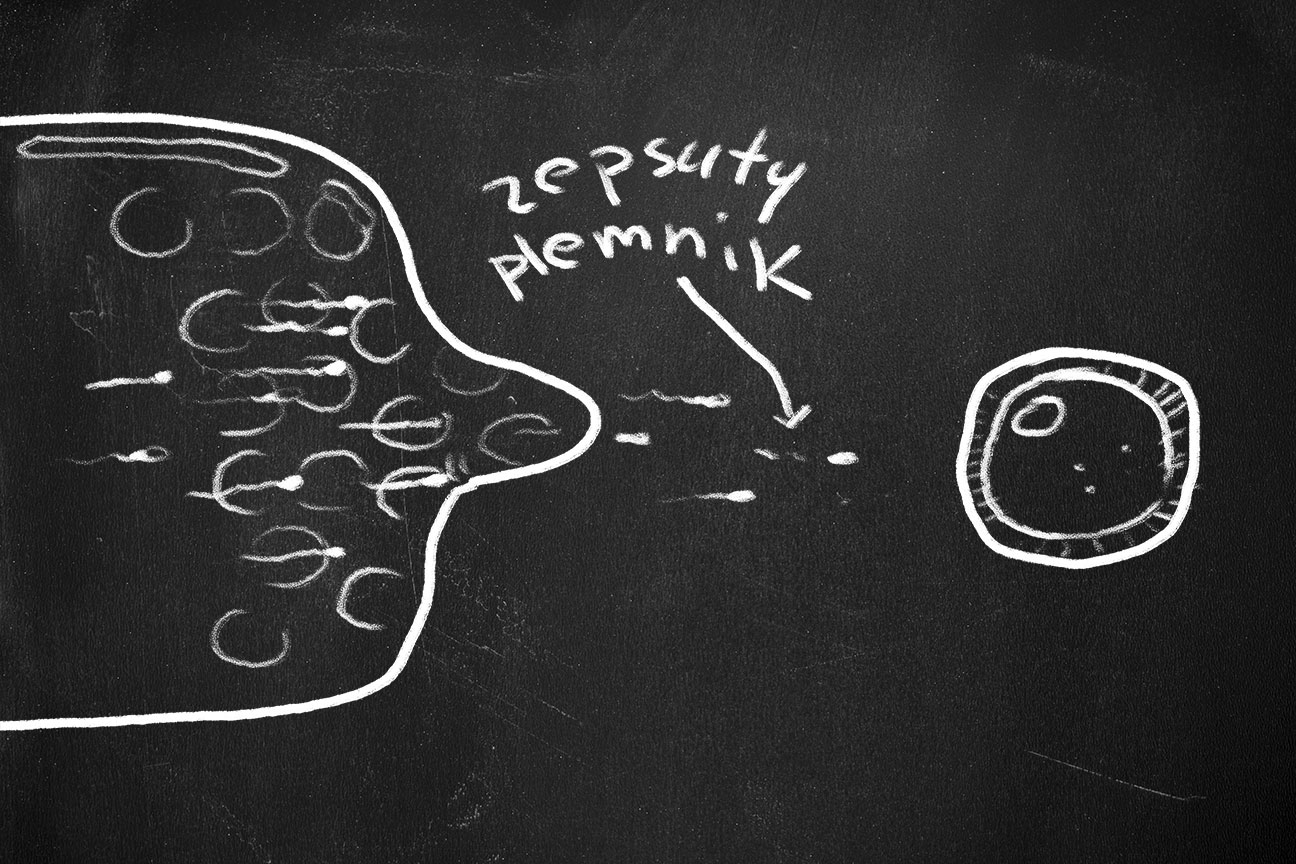 Moja rekonstrukcja rysunku katechety.
Drugi wykład dotyczył innej straszności, mianowicie masturbacji. Oczywiście jest niedopuszczalna itd. Za przestrogę niech posłuży historia przytoczona przez katechetę. Pewien chłopiec masturbował się w wannie i niedokładnie spłukał spermę. Jego mama się kąpała po nim i zaszła z nim w ciążę.
Takimi mądrościami nas karmiono. Zostawię to tutaj, dla potomnych, by nieść kaganek oświaty.